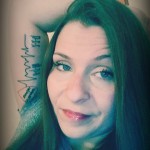 North Augusta police say they are investigating the "mysterious death" of a woman whose body was found Sunday at an apartment on Bradleyville Road.
There was no obvious trauma to the body of Shannon Baskin (pictured above & right), and toxicology tests are pending, according to NADPS Lt. Tim Thornton.
Police want to talk to a woman identified on social media as Casi Lynne (pictured below in glasses), who is believed to have Baskin's white van. But Casi Lynne has stopped communicating with friends and family.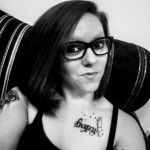 "We are looking for Casi Lynne," Lt. Thornton said. "She was the last one to have the car.  That is what we believe. She is not a suspect in any wrongdoing. She is just a person we would like to talk to to establish a history of the victim 24 hours back."
Lt. Thornton said they are hoping Casi Lynne may shed light on the Baskin's death.
"We really don't know why she died," he said. "But we don't suspect any physical foul play going on."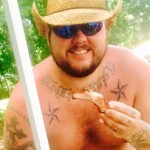 Adding to the mystery: Casi Lynne's ex-boyfriend, Ryan Mock (pictured), was found dead Thursday night in his truck in a business parking lot in Columbia County. Authorities say he died of an apparent heroin overdose. Relatives told police that he was struggling with drug addiction.
Is there a connection with Baskin's death? Some friends on social media are asking that question, but authorities in North Augusta and Columbia County have not talked.
Meanwhile, many in the community are mourning both deaths. In Baskin's case, she had made news for fighting the court system in Richmond County to get custody of her children.
"That fight went all the way to the highest courts in Georgia," Brad Owens said in a Facebook post. "She had won all of her fights, when many had said she was wasting her time. She had just finished nursing school, passed her exams and just a few weeks ago got a job at the hospital."
Like many people, Owens said he no clue what happened, only that she passed in her sleep. Some have said that Baskin didn't even live in the apartment where she was found. A Columbia County report from February lists her residence as Martinez.
Relatives of Baskins say she was healthy, didn't drink or use drugs. In addition, they say they have no idea why she was in North Augusta. "Nobody in that apartment knew who she was," a relative told The Jail Report.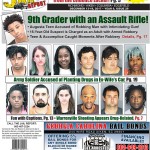 "It makes me very sad given all that she had been through and survived, plus she leaves behind three sons and a daughter," Owens said. "Just heartbreaking… Rest in Peace."
Stay tuned…
For more crime news, pick up this week's edition of The Jail Report.