Aiken County authorities are investigating the bizarre shooting death of an elderly North Augusta Man on Monday night.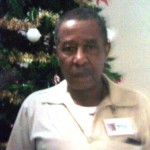 J. C. Mims, 73, of H and H Street (pictured), was rushed to Augusta University Medical Center after he was discovered shot along his street around 10:45 p.m. Monday. He was pronounced dead at 11:26 p.m., Coroner Tim Carlton said in a press release.
When sheriff's deputies and North Augusta police first arrived on the scene, they found Mims suffering from an apparent gunshot wound to his chest.
"A witness reported to investigators that they heard several gunshots near a home on Samuels Street and saw an individual fleeing from that area but was not able to describe that person," sheriff's Capt. Eric Abdullah said in a press release.
The sheriff's office said more information would be released when possible.
Anyone with information on this case is asked to contact the Aiken County Sheriff's Office at (803) 648-6811 or CRIMESTOPPERS at 1- 888-CRIME-SC (1-888-274-6372).
Note: The Jail Report is looking for a photo of J.C. Mims. If you have one, please text it to 803-487-3224 or email it to [email protected]