A North Augusta man was found dead Thursday afternoon off a Trenton road near a trash pile, authorities said.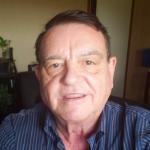 Tommy L. Hoover, 68, was found covered with a tarp and may have been there for a few days, Coroner Darryl Ables said in a press release.
Deputies responded to Katie Lane around 5:30 p.m. Thursday after a 911 caller reported the body. The caller took deputies to a location between Sunny Brooke and Wiggins Way, where the human remains were laying just off the road near a trash pile, sheriff's Capt. Eric Abdullah said.
The death is being called suspicious, and an autopsy will be done Friday in Newberry to determine a cause of death, the coroner said.
Hoover's family last saw and spoke with him last Friday afternoon. He did not show up for work and did not call his sister, who he lived with.
"He would never do that," a Facebook post says. "Never!!!!"
According to a post from Sandra DuBose, Hoover was well known to the PRIDE family. That organization is dedicated to creating and promoting pro-LGBTQ events for Augusta and the surrounding CSRA, the page said.
Late Thursday, DuBose updated the page with this: "Unfortunately, Tommy Hoover was found deceased this afternoon in Aiken County. Please lift his family and friend in prayer. This was a senseless killing."
The location of the discovery is shown below.