North Augusta murder suspect Jeremy Glenn Nobles was captured Tuesday afternoon after a chase in Texas, according to Aiken County authorities.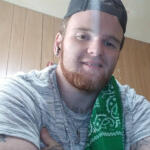 Nobles, 26, of Warrenville, was being hunted in the July 15 shooting death of 28-year-old Rebekah Clark in North Augusta.
Nobles was arrested in Texas around 4:20 p.m. Tuesday. Acting on a tip, Harris County Sheriff's Office (VCAT Team) located a vehicle that Nobles was traveling in with another male.
"After a vehicle pursuit, Nobles was taken into custody without incident," Aiken County Sheriff's Capt. Eric Abdullah said in a press release. "He was taken to the Harris County Jail where he will be held pending an extradition hearing."
Aiken County Sheriff's Office investigators obtain arrested warrants for Nobles, charging him with murder and weapon possession.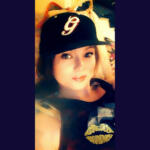 The North Augusta murder investigation began on July 15 when deputies responded to shots fired at 426 Audubon Circle. Deputies found Clark with an apparent gunshot wound after a drive-by shooting. A witness said the driver was in a white SUV and "shot up" the home with about 20 rounds.
   Clark was found on the floor in a bedroom with a gunshot wound to the head, a report says.
   Aiken County EMS took Clark to an area hospital for emergency treatment. It was later reported by the Coroner Ables, Aiken County Coroner's Office that doctors pronounced her deceased from her injuries.