North Augusta police arrested a local man Friday in the Jan. 7 shooting death of a man at Rivers Edge Apartments.
Deandre Davis, 23, of North Augusta, was charged with murder and weapon possession in the killing of 22-year-old Tyrone Dupree.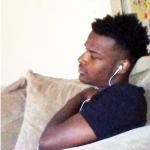 Dupree, of North Augusta, was was found dead in the apartment complex after a shooting there, Coroner Darry Ables said.
The complex is located on the 500 block of East Buena Vista Avenue. No motive was discussed in the killing.
Davis has a history of arrests. He was arrested in February 2018 in Augusta for reckless conduct and pointing or presenting a firearm at another person. Those charges have remained pending for nearly two years in the court without resolution.
In Aiken County, Davis was arrested in 2019 for "Federally chartered or insured financial institution crime." That charge remains pending, too.