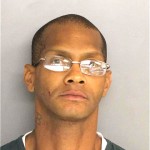 An armed man broke into the home of a North Augusta woman and raped her Tuesday night after she returned home, authorities said.
Suspect David Henry Quiller Jr. also played a bizarre game of Russian Roulette and made the victim lay in the bed with him for hours, according to a sheriff's report. The suspect finally left in the morning.
The 32-year-old victim called the sheriff's office and identified Quiller by name, according to sheriff's Capt. Eric Abdullah.
Quiller, 45, was arrested Wednesday afternoon at his home on the 1200 block of Layback Way. The charges: Criminal sexual conduct in the first degree, burglary, kidnapping, possession of a weapon during the commission of a crime.
Authorities will not disclose where the rape occurred to protect the identity of the victim, and they will not disclose how the victim knew the suspect, possibly for similar reasons.
According to a sheriff's report, the woman returned home at 11:30 p.m. Tuesday, undressed and began taking a bath. Suddenly, at 11:45 p.m., Quiller entered her bathroom with a revolver pointed at her and ordered her out of the bathtub. He then raped her in a rear bedroom.
Quiller next removed all the bullets from his revolver and replaced one. "Quiller spun the chamber and pointed the revolver at the victim while pulling the trigger," a sheriff's report says. "Quiller also did this to himself."
The gun did not fire. Quiller made the victim lay with him in the bed until 6:30 a.m. Wednesday. The victim's mother texted her to say she was picking her up for work, and the suspect left.
It is unclear how the suspect got inside the home, but the victim told investigators that he must have been in the house when she returned home since she used the deadbolt after returning. The deadbolt was not used while she was gone.
Quiller remains in the Aiken County Detention Center.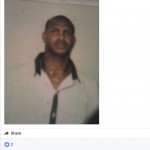 His record. Quiller was arrested for criminal sexual conduct in 2008, but Aiken County prosecutors suddenly dropped the charges within a few weeks, according to online records.
On a Facebook page for the suspect, he posted a photo of him from 2001 that was taken in a Georgia prison. (Click on photo to see message)
In Georgia, he was sentenced in 2001 to five years in prison for habitual impaired driving and more. In recent years, he has served small amounts of time in jail for obstruction of officers, fleeing police, reckless driving, criminal trespassing and more.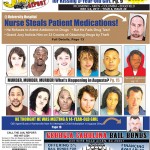 For more crime news, pick up this week's edition of The Jail Report, sold in local gas stations.