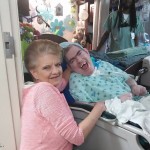 A North Augusta woman who is accused of DUI after killing a bicyclist with her car Saturday night was mourning the loss of her son from the day before, The Jail Report has learned.
Sue Wayland, 56, is accused of driving under the influence and possession of a controlled substance in the fatal accident that killed bicyclist Mike Edwards of North Augusta, authorities said. Highway Patrol officials say she was driving a 1998 Chevrolet Luna on Edgefield Highway about 8:30 p.m. Saturday when she struck a bike that was in her lane, killing the man.
An investigation ledt to Wayland's arrest. She also faces additional outstanding warrants for driving with no license and failure to appear in court.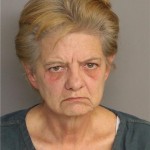 It's unclear whether it played a role in the accident, but Wayland lost her adult son the day before. David Woods, 36, died Friday. An obituary says he was a three-time Special Olympic medal winner and names his mother, Sue Wayland, as a survivor. The obituary also mentions United Cerebral Palsy as a place for memorial contributions. The photo above was taken from her Facebook page, showing her and Woods.
Sue Wayland remained in the Aiken County Detention Center on Sunday afternoon.
Note: We could not find a photo of Mike Edwards or biographical information on him. If you have a photo or would like to share a memory, please text it to 803-487-3224 or email publisher@thejailreport.com