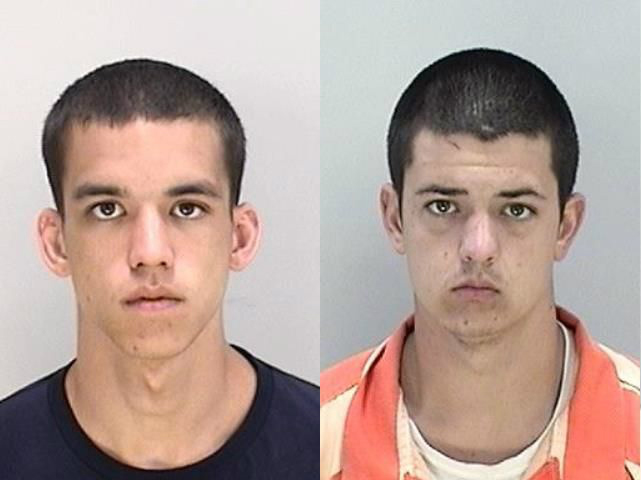 A pair of Richmond County friends were charged Monday in the death of a Hephzibah man whose body was found dumped in a shed with five gunshots.
Vaughn Austin Verdi, 23, of Augusta (above left), and William Krepps, 23, of Hephzibah, were both charged with murder and weapon possession in the death of 27-year-old Chad V. Garner.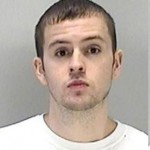 Garner's body was discovered Sunday morning inside a shed at 4401 Peach Orchard Road after someone called authorities. (Garner is pictured at right.)
Authorities say the pair shot Garner five times, including twice in the back of the head and once each in the chest, back and tricep. They used a Black High Point 9 mm, which was later found wrapped in a towel inside a garage of Krepps' family residence.
Both suspects are felons and weren't even supposed to have a gun. That earned them both an additional charge of weapon possession by a convicted felon.
Verdi has a felony conviction for entering an automobile with the intent to commit theft. Krepps was convicted a few months ago of kidnapping.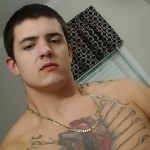 Krepps Violent History. Krepps was released from jail in February after two years awaiting trial for a 2014 rape and kidnapping case. He pleaded guilty to the kidnapping charge and prosecutors dropped the rape charge. Judge Sheryl B. Jolly released him with time served and probation.
Krepps (shown here in a Facebook photo) was wearing a mask in 2014 when he secured a woman's hands with duct tape inside a local house and then choked her into unconsciousness when she woke up.
It was part of a bizarre scheme by 43-year-old Ricky Lee Darby to win the victim's affections by "saving" the woman. He told police that his friend Krepps took it too far.
According to the victim, she was drugged while having dinner with Darby and woke up in a house with the masked man over her. After being choked, she awoke a second time in bed with Darby, a disabled man who told her she could have sex with him or with the other strangers in the house.
Last year, Darby pleaded guilty to false imprisonment and got a 10-year prison sentence.
Verdi's History. In November 2014, Verdi was one of two men arrested for entering autos at the Select Auto Sales on Tobacco Road in Augusta at 2 in the morning.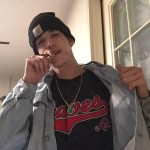 Verdi (shown here in a Facebook photo) was charged with five counts each of entering a vehicle to commit theft and criminal trespass.  The owner of the business called 911 after an alarm was triggered at the back of his property.
He pleaded guilty to every charge in March 2015 and was given probation by Judge Carl C. Brown Jr.
Note: If you have a better photo of Chad Garner or a memory to share, please text it to The Jail Report at 803-487-3224.