An armed man was arrested Tuesday night at Patriots Park in Grovetown for cornering a 16-year-old girl, stroking her cheek and urging her to get in his vehicle, authorities said.
Tajay Patterson, 32, of Grovetown, was charged with false imprisonment, stalking and simple assault. He was originally released on bail but then re-arrested Wednesday for a weapons charge and held without bond.
The girl was alone in her car around dinnertime Tuesday while her friends played on the soccer field. The suspect pulled up next to her and "blew her a kiss." He then walked over to her window and leaned into her vehicle, inquiring about her dating status and asking if he could be her boyfriend, a sheriff's report says. The teen told the man repeatedly to leave so she could exit her vehicle.
"During this interaction, she was terrified and was afraid to leave her vehicle because Tajay was blocking her door," the report says. "Tajay then reached his arms into (her) car and caressed her face and hair with his hand. Tajay demanded (she) get out of her car and come with him into his car."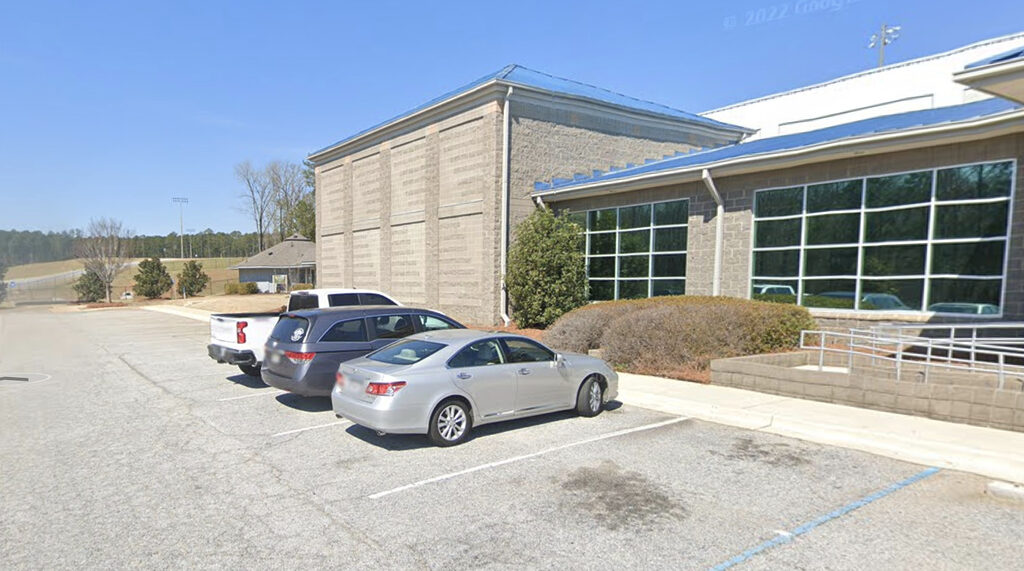 The suspect told the teen he would take her to a party and buy her alcohol. He then reached into his car, grabbed a gun and  held it to his chest. He told her that he would "use the gun on any guy that tries to hurt her."
Th teen called her friends on the soccer field and they came and escorted her away while Patterson followed them and tried to convince them all to get in his vehicle.
"(The victim) told him she was only 16 and she was not interested in going with him but Tajay insisted 'It didn't matter,' " a report says.
The friends told their coach about the stranger, and the coach told the suspect to leave and stop bothering the juveniles. But Patterson persisted in attempting to convince the juveniles to leave with him, so the coach contacted the Sheriff's Office.
Deputies spoke with Patterson, who "appeared to be intoxicated and would not answer my questions directly," the deputy said.
"He would only repeat that he was a truck driver and his wife is in the military. He told me he came to the park to play soccer and denied interacting with (the teen) at all," the report says.