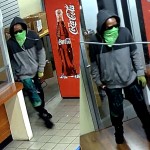 Richmond County authorities are looking for help identifying an armed robbery suspect who held up a convenience store on Tuesday morning.
The suspect shown here is wanted for the armed robbery of the Pak-N-Go at 1649 Olive Rd. at 6:44 a.m. Tuesday. The suspect was last seen running towards the rear of the store along Wharton Drive.
He is described as a black male, approximately 5'09" to 5'10" tall and weighing 150-160 pounds with medium brown skin.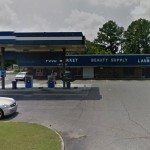 Any information concerning this suspect, please contact Inv. Bert Gates, or any Violent Crimes Investigator at the Richmond County Sheriff's Office: (706) 821-1020 or 821-1080