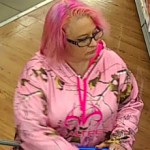 Know these two people?
Columbia County authorities say the pink-haired lady and the camouflaged dude are responsible for presenting counterfeit checks and presenting fake IDs at various Walmart locations between Columbia, Richmond and Aiken counties.
The pair have been driving a burgundy van, the one pictured here.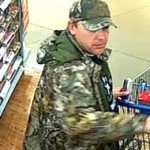 Do you know who these people are?
Help put an end to their crime wave by calling the Columbia County Sheriff's Office at 706-541-2800.
You can remain anonymous.
.
.
.
.
.
.