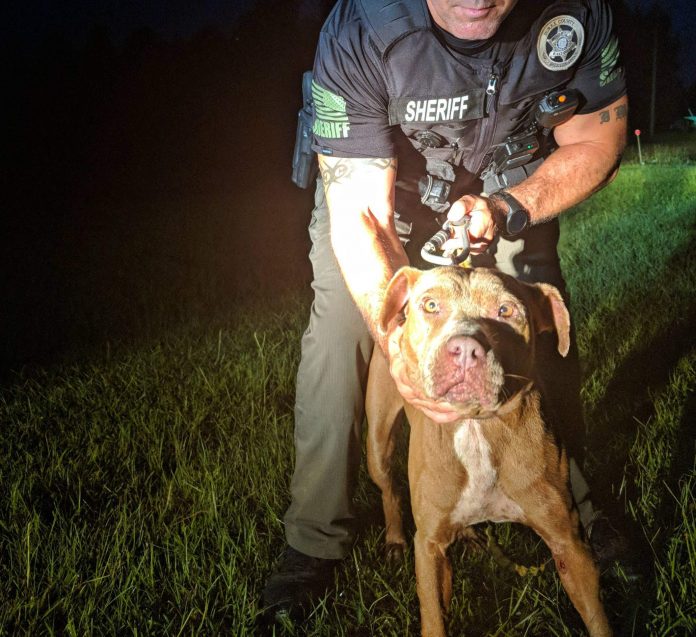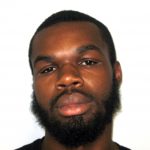 Two Augusta men were arrested for animal cruelty and dog abandonment in Burke County on Saturday after a pit bull was found in their trunk during a traffic stop.
Dontravis Levines (pictured at right with beard) and passenger Reginald McGee (below) were both arrested after the shocking discovery, authorities said.
BCSO Deputy Rob South stopped Levines' Nissan Altima at Highway 24 and Alexander Munnerlyn Road around 8 p.m. Saturday for failure to stop at a stop sign.  During the stop, it was discovered that a pit bull was in the trunk of the car, according to a press release.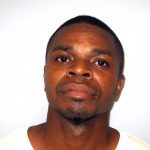 "In speaking with the driver and passenger, it was determined that they had just abandoned another dog as they saw deputies approaching in the area," Chief Deputy Lewis Blanchard said in a press release. "The second dog was located unharmed at Alexander Munnerlyn and Patterson Road; this dog had a collar and leash but no identifying information.  The dogs have been placed with a foster family for the time being and will be taken to a local veterinarian clinic on Monday for a check up and to determine if they are chipped."
In the meantime, if anyone has any information on either of these two dogs, please contact the Burke County Sheriff's Office at 706-554-2133.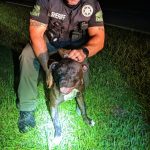 Levines has been charged with two counts of animal cruelty and one count each of dog abandonment, fail to stop at a stop sign and driving while license suspended.
McGee has been charged with two counts of animal cruelty and one count of dog abandonment. Both were booked into the Sheriff Gregory Coursey Law Enforcement – Detention Center.
For more crime news, from the CSRA, pick up the latest edition of The Jail Report.