One of Hester Jackson's killers took a plea deal this week in exchange for a life sentence in the 2012 fatal shooting of the SRS security guard, authorities said.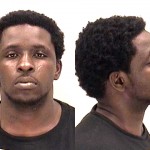 The plea deal for Demarkeo Lockhart (right) came as the Augusta District Attorney's Office was preparing to start a trial in the case. Co-defendant Ojore Adams (pictured at bottom) is facing trial at a future date for his role.The plea deal brought new details in the Hephzibah killing.  Prosecutors say the two defendants were burglarizing Jackson's house Dec. 8, 2012, when he returned home from his job at Wackenhut Services and surprised them.
The men were at a neighbor's house and saw the victim leave his home on Willis Foreman Road.  Prosecutors say the men likely thought Jackson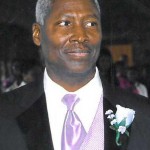 (pictured) would be gone awhile and went inside. They were still there when he returned, shortly after picking up his dinner.   They shot him and went back to the house across the street, according to prosecutors.
The case was cold for more than two years but was broken by an informant in Richmond County's custody.   The informant was able to give details of evidence which had not been shared with the public.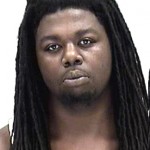 "This is a good result," District Attorney Ashley Wright told The Jail Report. "I commend the RCSO for devoting so much time and effort into putting together a strong case where it appeared that the trail had gone cold.  ADA Robert Homlar was prepared to start trial and hopefully provided some comfort to the victim's family by obtaining a plea and avoiding any prolonged appellate process."
Jackson was veteran of the Air Force who had worked at Wackenhut for 29 years. The victim had wed Brenda Jackson about six months before his death and was in the process of moving when he was killed.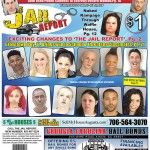 Don't forget to pick up this week's all new edition of The Jail Report, sold in local convenience stores. Here is the cover for this week's issue.