A woman who tried to run for Congress as a "new and upcoming politician" is being held in Thomson on murder and grand larceny charges for allegedly killing her "husband" in Aiken and stealing his car.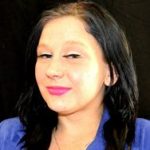 Kellie Lynn Collins, a 30-year-old Democrat who tried but never qualified to run for Georgia's 10th Congressional District, is accused of killing 41-year-old Curt Cain. (Authorities say she claims to be Cain's wife but they have not substantiated that.)
He was shot, authorities said. Cain's body was found Tuesday afternoon inside an apartment at 3033 Old Powderhouse Road in Aiken, where had likely been dead for four days, authorities said. Someone called the sheriff's office to say the man had not been to work in two days. A deputy knocked on the door and no one answered.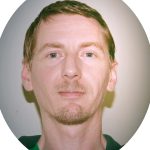 A sheriff's report says a residential manager went into the apartment Tuesday afternoon and found the victim dead inside on the floor. His car, a blue Subaru Legacy, was missing. (Cain is pictured at right.)
Sheriff's Capt. Eric Abdullah said Thursday morning that she was being held on murder and grand larceny charges in McDuffie County, Ga.
From Coroner Tim Carlton: "He is believed to have died on Aug. 4. Autopsy results revealed that Mr.Cain had been shot and subsequently died from the wounds. Cain was employed by Swiss Krono in Barnwell SC for approximately 14 years. Until recently, his wife along with their personal vehicles were missing however law enforcement have been able to locate her out of state. Mr. Cain's manner of death is to be ruled a homicide and the cause of death is due to loss of blood."
A website lists Cain as a treasurer for Collins' failed campaign. She dropped out of the race last month for "personal reasons," according to media accounts.
From her campaign bio: "Kellie Lynn Collins is a new and upcoming politician who is running for Georgia's 10TH Congressional District in the 2018 election. Miss Collins was born in Augusta, GA in August of 1987. She has been an active member of various churches over the years. … Ms. Collins intends to run for US Representative because she believes that the people within District 10 should be heard. She also wants to push to hear the voices of the lower income bracket in District 10 so that changes can be made. As a representative, Mrs. Collins hopes to bring a new light upon the continuing problems of minority rights, Veteran care, and Medicaid/Medicare. "
Editor's Note: Got a photo of Curt Cain you would like to share? Please text it to The Jail Report at 803-487-3224.
Read more crime news in the latest edition of The Jail Report, sold in local gas stations.