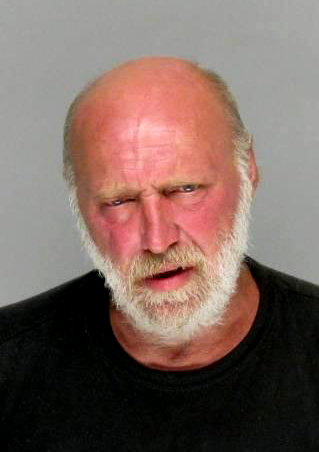 An Augusta father has been charged with causing his son's death while driving drunk in a pickup truck around 2 p.m. today on Hephzibah McBean Road.
John Barron Sr., 54, was driving a beat-up 1994 Dodge Dakota with this 22-year-old son John Barron Jr. in the passenger seat and an open container of alcohol next to him, authorities said. Suddenly, the passenger door flew open, according to sheriff's Sgt. Shane McDaniel.
"The passenger door flung open and the passenger, John Barron Jr., reached out to try to grab the door, at which point he fell from the inside of the vehicle, and the vehicle basically ran over him," Sgt. McDaniel said.
John Barron Jr. suffered blunt force trauma to the head and was rushed to GRU Hospital for medical treatment, where he died.
The victim's father was found to be impaired, authorities said. He was charged with vehicular homicide in the first degree, DUI, driving an unsafe vehicle and open container.
Sgt. McDaniel said the truck had no business being on the road in the condition it was in.
John Barron Sr. is being held at the Richmond County Jail under no bond.