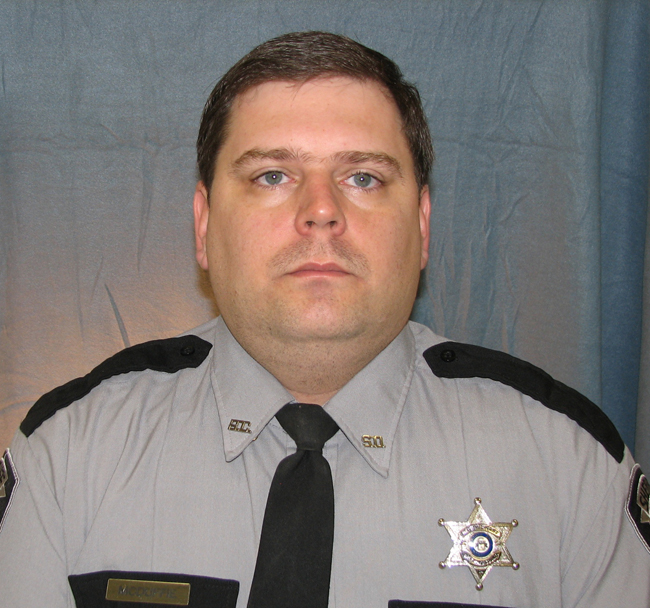 The Richmond County Sheriff's Office just announced the termination of Deputy Brian McDuffie (right picture).
The agency's internal affairs division launched an investigation into the deputy's actions after Augusta mother Kenya James complained her 15-year-old son was beaten by sheriff's deputies who mistakenly thought he was involved in a burglary. The teen, Kyvan James (left picture), weighs 98 pounds and has epilepsy, the mother said.
"After a complete and thorough investigation, Deputy Brian McDuffie was terminated from the Richmond County Sheriff's Office," sheriff's Sgt. Shane McDaniel said in a press release today.
WGAC's Austin Rhodes is reporting that two other deputies, Christian Gandy and Jason Payne, have not been disciplined.
Kyvan was reportedly walking to his Gebhardt Court home with another 15-year-old about 11 p.m. Aug. 3, as officers were rushing to a possible burglary on Leawood Court.
Deputies apparently saw Kyvan and another teen on a nearby path and began running after them. Both boys ran toward James' home and Kyvan was caught by the deputies.
Kyvan began screaming for his mother, and a neighbor called her. She rushed to the scene and explained that the boy had epilepsy.
During the scuffle with officers, both sides of Kyvan's head had bruises and swelling.
Ms. James was scheduled to air her concerns this afternoon to Augusta commission members. She was set to address the public safety committee at 12:45 p.m.