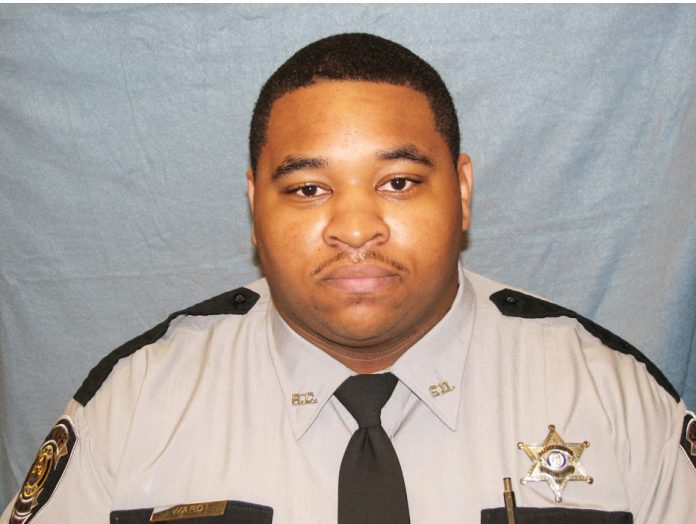 UPDATE AT 6 PM THURSDAY: "Doctors have removed the tube and Deputy Ward is no longer intubated. Doctors are further advising that he has shown considerable improvement since his admittance. The Richmond County Sheriff's Office appreciates all the prayers and well wishes from the community. – Sgt. Glen Rahn"
ORIGINAL STORY: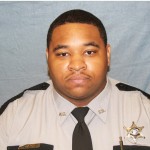 A Richmond County deputy is in a medically-induced come after a serious accident Wednesday night while responding to a call for help.
A second deputy was also injured in a separate accident nearby.
According to a press release,  Deputy Reginald Ward (pictured) and Deputy Megan Weddle were responding to a deputy needing assistance call Wednesday night when two of our patrol units were involved in two separate accidents on the 3400 Block of Morgan Road.
Both deputies were traveling in the northbound lane.
"They activated their emergency equipment and had to go into the center turn lane to pass a vehicle," sheriff's Sgt. Glen Rahn said in a press release. "Deputy Weddle lost control of her vehicle due to sand in the roadway and struck a tree with the right rear of her vehicle.  The vehicle continued northbound and struck a mailbox post.
"Deputy Ward was behind her negotiating the same curve and also lost control of his vehicle in the sand.  His vehicle left the roadway and struck a tree on the driver's side of his patrol vehicle."
Deputy Ward was transported to Augusta University Medical College and is in shock trauma.  He was in a medical induced coma and intubated to control his treatment, Sgt. Rahn said in a 9:30 a.m. Thursday press release.  He is in critical but stable condition at this time.  It does not appear to be life threatening injuries.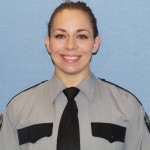 Deputy Weddle was transported to the hospital and treated for minor injuries.  She has since been released from the hospital.
Georgia State Patrol was requested and worked the accidents.
Deputy Weddle (shown at right) has been employed with RCSO since August 2015 and Deputy Ward since September 2011.