A Richmond County deputy had a hard time breathing after a brutal battle with a drug suspect who was pulled over during a routine traffic stop.
Deputy Austin Birch suffered a punch to the throat while trying to handcuff suspect Franklin Daniels Jr., according to a sheriff's report. The officer also ended up with a red mark under his left eye.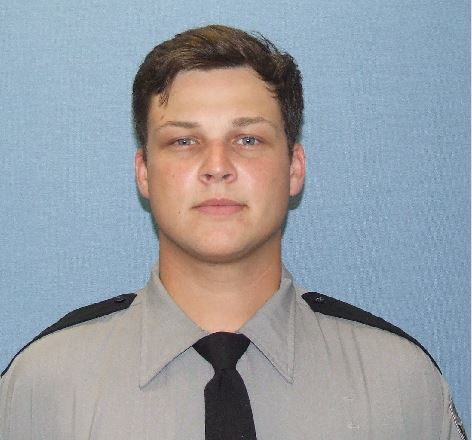 Also, Investigator R. Russell sustained a small cut and bruising to both knees during the same violent struggle.
Deputy Birch had pulled Daniels over late on Sept. 26 for running a stop sign at Fox Trace, a report says. The driver pulled over at Murphy USA on Wrightsboro Road and Daniels tried to walk away from his vehicle. The officer told him to return to the car.
According to the report, both officers smelled marijuana, and Daniels tried to reach for something inside the vehicle. When Daniels saw their handcuffs, the report says, he fought the deputies, striking Deputy Birch in the throat before being taken to the ground.
Other deputies arrived to help control the man. The suspect suffered several lacerations and abrasions to both eyes during the altercation, and he was treated on scene by first responders and transported and cleared by Doctors Hospital for his injuries.
Inside the suspect's vehicle: 6 grams of marijuana, 2 grams of powder cocaine, $126 cash, a red scale and a folded lottery ticket with 0.1 gram of cocaine, the report says.
Daniels, 40, of Augusta, was charged with two counts of felony obstruction, possession of cocaine with intent to distribute, marijuana possession, manufacture, distribute, or possess controlled substance of marijuana in a house project and other unrelated bench warrants.