A Richmond County sheriff's deputy wrecked his patrol car in a single-vehicle wreck earlier this month and resigned after taking a drug test, authorities said.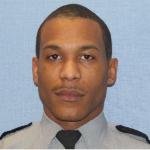 Deputy Vernon Johnson resigned prior to meeting with Internal Affairs about the results of the drug test, according to sheriff's Sgt. Caleb Lee. The results of the drug test were not released.
"The Richmond County Sheriff's Office cannot comment on the results of his lab work as this information is protected under HIPAA and the GA Open Records Act," Sgt. Lee said. "Per protocol, a drug screen was administered.  Once our office received the results, Dep. Johnson was advised to report to Internal Affairs for an interview; however, he tendered his resignation prior to the interview."
The accident happened outside of Richmond County and was handled by Georgia State Patrol, and details were not immediately available. The sergeant referred questions on the extent of the car's damage to Augusta Risk Management.
A source told The Jail Report that Deputy Johnson was in Forsyth taking a class and wrecked a RCSO vehicle at the time. The sheriff's office did not confirm those details.
In May 2018, Deputy Johnson was honored for five years of distinguished service, according to a RCSO website.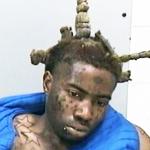 Deputy Johnson was one of the officers who shot at convicted drug dealer Alvin Theodore Hester Jr. last fall at the Augusta Mart on Martin Luther King Jr. Boulevard, according to authorities. Hester is accused of shooting and killing Investigator Cecil Ridley in an incident that will be prosecuted as a death penalty case.