A gun-toting felon won't be charged with murder in this morning's shooting death of an Augusta man, authorities said.
But shooter Ulysses Reed (above) was charged with several weapons offenses as well as cocaine possession following the shooting death of 30-year-old Sir Quintin Watkins (pictured at right)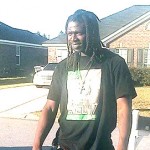 . He's in jail right now under $17,100 bond.
"Investigation revealed Mr. Reed was confronted by the deceased regarding a female witness. Reed acted in self-defense and shot the deceased," sheriff's Sgt. Monica Belser said in a press release.
Reed, a convicted felon, was charged with the possession of a Firearm During the Commission of a Crime, Possession of Firearm by a Convicted Felon (2 Counts), and Possession of Cocaine. He was transported and booked into the Charles B. Webster Detention Center.
Watkins was pronounced dead at the scene of the shooting, Coroner Mark Bowen said.
Just after midnight Saturday, emergency responders were dispatched to the 2300 block of Patrick Avenue in reference to the shooting. Watkins, of Boykin Road, was pronounced dead at 1:20 a.m. Saturday. He had been shot at least once.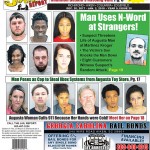 Note: If you have a photo or memory of Sir Quintin Watkins, please text it to The Jail Report at 803-487-3224.
For more crime news, pick up the latest edition of The Jail Report.