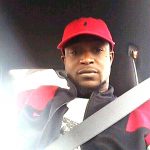 Richmond County authorities made a Christmas-Day arrest in the weekend death of a man whose body was found burning in a car on Powell Road.
Vinson Goodwin, 57, of Dent Street, Augusta, was charged with murder in connection with the Dec. 22th death of 33-year-old Marquez Gilstrap (pictured in red hat from Facebook).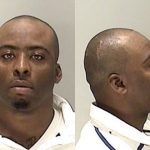 Also, Joseph Lamar Turner (pictured at right from an earlier arrest), 32, of Monte Carlo Drive, Augusta, was charged Wednesday with murder in the case.
"It was also learned during the investigation that the original incident location was on the 3000 block of Dent Street," a press release says.
The victim's body was found Saturday night inside a burning car on Powell Road but it wasn't immediately clear the cause of death or whether he was killed before the car fire was set. An arrest warrant on Goodwin identifies the victim as Gilstrap.
Goodwin is accused of being an accomplice in the death. Authorities say he had "knowledge of the death" and "allowed the co-defendants to use his residence to conduct a drug deal, which caused the death of the victim," a warrant says.
Check back here for updates.
For more crime news, pick up the current edition of The Jail Report, sold in local gas stations.