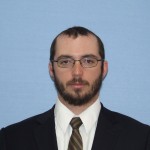 A narcotics officer in Richmond County is being formally charged with stealing 25 pain pills and other drugs from his division, authorities said.
Investigator Patrick Kaney (pictured above and at right) is facing charges of theft by taking, possession of a controlled substance, tampering with evidence and violation of oath of public officer, a press release says. He was fired Thursday.
The sheriff's office promises to "review our policies, procedures and/or processes to minimize the chances of similar incidents occurring in the future," the RCSO release says.
The discovery of the stolen Oxycodone pills came while the sheriff's office was conducting an investigation into missing or stolen controlled substances from the narcotics division at 346 Watkins Street in Augusta. During the investigation, authorities discovered Kaney had taken the 25 pills without permission, in addition to other narcotic substances.
"At this time, it is our belief that the narcotics taken was for personal consumption and there is no evidence at this time to believe that they were distributed to any other individuals," the press release said.
The jail said Thursday afternoon that Kaney was under "investigative hold" and had not been formally booked or processed.
The sheriff's office also took aim at WGAC's Austin Rhodes when it thanked "the main stream media outlets for cooperating with us and not releasing any names that may have been leaked from unofficial sources." The radio host was the only person to reveal Kaney's name Wednesday night in a Facebook post.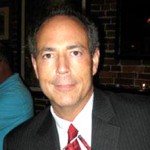 "We intentionally did not release the name of the employee because of a concurrent investigation occurring in South Carolina and we did not want to jeopardize that investigation until search warrants could be secured and executed," the RCSO said in its press release.
Rhodes  (pictured at right) responded to the sheriff's office criticism.  He said the agency's initial press release about a criminal investigation into an employee created a public discussion.
"Hundreds of sheriff's office employees knew what was going on, and I was contacted by a number of them," Rhodes told The Jail Report. "Other sources confirmed the information I was given. I'm always happy to cooperate with authorities when I am asked. But I was not communicated with in this case – not once. Also, there was no request in the original statement that media refrain from further reporting to protect the integrity of an ongoing case."