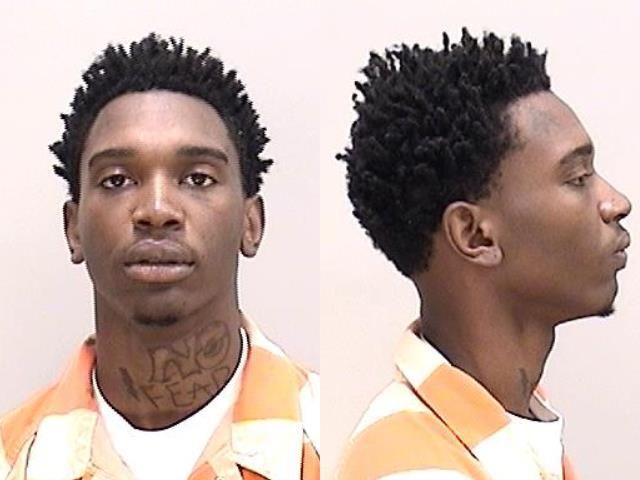 A tattoo on the neck of Kadeem Blenman says "No Fear."
But the 21-year-old Augusta man was so scared of going back to jail that he cut his own throat and wrist multiple times last Monday night. He also fought cops who came to arrest him Monday night for a July 31 shooting.
"I'm not going back to jail," he told five officers who came to Marks Church Commons Apartments to take him into custody Aug. 5.
A sheriff's report explains what happened after officers fought the suspect in a bathroom and removed a razor from his hand:
"While walking out of the bedroom, Kadeem Blenman was still actively resisting. Kadeem Blenman intentionally struck his head on a glass vase on the kitchen counter, causing it to break. Kadeem Blenman made several statements about how he was not going to go back to jail and was not going to stop resisting.
"Kadeem Blenman was placed on the living room floor and eventually stated he was done fighting. During the struggle on the living room floor, Kadeem Blenman attempted to grab Inv. Morrow's gun from Inv. Morrows right hip before Inv. Morrow moved the gun to the small of his back. Kadeem Blenman then began to dig his fingers and nails into Inv. Morrows right arm, causing minor bruising and abrasions to the skin."
Blenman was charged with aggravated assault, armed robbery and weapon possession.
For more crime news, pick up today's new edition of The Jail Report.