A Grovetown man employed at an Edgefield prison was arrested Friday on allegations he beat his three sons with sticks and kept them in a basement for long periods of time with no bathroom, authorities said.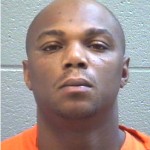 Brian Diggs Sr., 31, had already lost custody of the three boys once the allegations surfaced last month. An investigation led to a search of his home and finally his arrest Friday on six counts of child cruelty against the boys, ages 5, 6, and 9.
The allegations against Diggs surfaced Nov. 18 at the children's schools and through DFACS. The reports said on many occasions Diggs "beats the juvenile with sticks, ties them up with tape, makes them sleep in the basement and deprives them of food and water," according to a sheriff's report.
Warrants are more specific, saying Diggs used a belt and whip on the boys, causing lacerations and bleeding. He would place the boys in an unfinished basement of his home for extended periods of time without a working toilet, the warrants say. The warrants say this abuse took place for at least the last 15 months.
Sheriff's Capt. Andy Shedd said they were able to confirm most of those allegations in their search of his home. The children were checked by a doctor.
Capt. Shedd said he is not sure why it took so long for the abuse claims to make it to the sheriff's office. "We started investigating this the moment we received notification from a school social worker," he said. "We had never received any reports prior to this from DFACS."
According to the sheriff's report, Diggs works as a prison guard at Federal Correctional Institution (FCI) in Edgefield. His employment status was not immediately available.
A LinkedIn page identified Diggs as an Army soldier, serving as Military Police for the past 14 years.
Diggs remains in the Columbia County Detention Center.