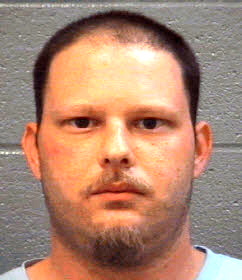 A Martinez man is accused of strangling his wife for not handing over her car keys and then begging for them back, according to a sheriff's report.
Marcus Andrew Banning, 28, has no job and lives with his wife and three children at his parent's home in Martinez.
His wife works at a local fast-food restaurant and confided to her boss last week that her husband had physically abused her. She was afraid to call police.
So her boss called police, and she explained what led to the violent assault on Dec. 22. The victim got home at 1 a.m. and Banning was waiting for her on the porch, upset that she was late. He told his wife to lock the car and give him the key.
"He takes the car key and makes me beg for them when he is angry with me," the woman told deputies. "He says I have to give him the key because the car is in his name and that he was selling the car. I told him I have to use it since I am the only one working to support our family."
Banning again demanded the key. When she tried to walk past him, he grabbed his wife by her book bag and slung her to the ground, a report says. He tried to lock her out of the house, and when she managed to get in the door, Banning grabbed her by the throat and slammed her against a door to the point she could not breathe.
Banning again slung her to the ground and continued an onslaught of name-calling and demands for the car key, a report says.
The victim eventually handed over the key and walked away from the house.
"He threw something at me and called me a whore as I walked away," the woman said. "I have tried to be a good wife but he still thinks I am cheating on him because I don't come home exactly on time. I told him that we have to wait till everyone is done with their task and then wait for the manager to release us. He wants me to reply to his text all the time but he does not want to hear it when I tell him I could lose my job if I am caught on my phone while I am working."
A deputy observed visible marks on both sides of the victim's neck and bruising on her left arm.
During a confrontation with deputies, the suspect broke down sobbing and admitted having anger issues. He was arrested and charged with aggravated assault – strangulation and battery – family violence.