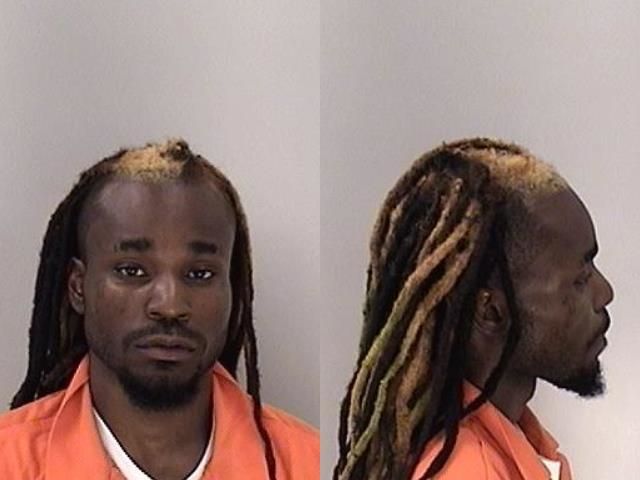 The second robber in the deadly Subway hold-up has been caught and positively identified, The Jail Report has learned.
Brandon James Simmons, 25, of Durham, N.C. (pictured)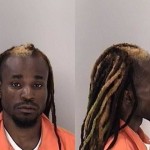 , has been named as the second suspect. Later, Simmons was fingerprinted and the return on the prints show him as Howard Maurice Harris, 23 years old, with a North Carolina probation violation warrant on drug charges.
According to authorities, shortly after 3 am Monday, Richmond County Deputies responded to the Courtyard Marriott located at 1045 Stevens Creek Road in reference to a suspicious person and found Harris.
"(Harris) had a possible medical episode and was transported to the emergency room at Augusta University Medical Center," a press release says. "(Harris) was also found to have a small quantity of methamphetamine."
Investigators learned of Harris' encounter with Law Enforcement and began following up. Harris was later linked as a suspect in the deadly Subway robbery attempt.
The Subway restaurant on Gordon Highway was held up by two men Sunday, but only one man survived after employee Kovedia Williams pulled a gun and fatally shot one of them. That robber was identified as 24-year-old Cornelius Harrison of Greensboro, N.C. (shown at right), a man with a long criminal history.
In an exclusive interview with The Jail Report, Williams said she was shown a line-up by detectives Monday and has positively identified the second shooter who came into the Augusta Subway on Sunday.
"He's in custody. I can breath again," said Williams.
Williams pulled her gun and shot at Harrison moments after the second robber hit her 14-year-old son on the head with a crow bar, causing an injury that required three staples. She said she wishes she had shot the man who hit her son, but that man got away. But he is now in custody, she said.
A sheriff's report says the dead robber was found in the woods, but the second robber got away.
Harris has been booked into the Charles B Webster Detention Center where he was charged with felony Possession of Methamphetamine, Aggravated Assault, and Felony Murder.
Stay tuned for more details in this case, and make sure to read this week's edition of The Jail Report for our exclusive interview with Williams.