Road rage is suspected in a shooting that left one man in critical condition Thursday night in Augusta.
Just after 11 p.m. Thursday, deputies responded to Gordon Highway and Old Savannah Road.
"Preliminary investigation revealed that the incident could be the result of road rage between drivers," sheriff's Sgt. Glen Rahn said in a press release. "During the incident, one of the drivers was shot and sustained gunshot wounds to the head and shoulder."
The victim was transported to GRU Hospital, where he was listed in critical condition.
The suspect was taken into custody at the scene. The suspect was not identified. Stay tuned…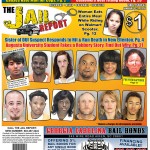 (For more crime stories, pick up this week's Jail Report. Get your copy from a local gas station today!)