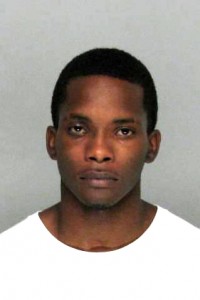 Johnny Walker must really like some Little Caesars pizza.
The Augusta man who targeted two Little Caesars pizza places for robbery was nabbed Tuesday after failing to get any money at the Gordon Highway location.
Johnny Verdel Walker, 20, posed as a customer Tuesday morning at the Little Caesars in the Southgate Shopping Center. After ordering a pizza, he pulled out a gun, pointed it at the employee and demanded money.
But the employee said there was no money in the register, and Walker ran away. Deputies spotted him walking on the 2500 block of Deans Bridge Road soon after and captured him after a short foot chase.
He was also linked to the successful June 12th robbery of the Little Caesars Pizza at 2492 Tobacco Road, where he obtained money and a pizza before fleeing.

He's being held in jail on charges of armed robbery, criminal attempted armed robbery, and two counts of weapon possession.