A second suspect's been arrested in last week's shooting death of a supervisor of Teleperformance call center in Augusta, and he's a local teen with a history of gun charges.

Tarez Gordon, 18, of Augusta (above), was taken into custody Friday night at a residence on Shalimar Drive. He's been charged with murder, armed robbery and weapon possession in the Dec. 10th slaying of 29-year-old Randy Ramos (pictured at right).
Authorities have already charged 24-year-old Marquise Yarbary (pictured) with the murder, and they are working to identify additional suspects in the killing.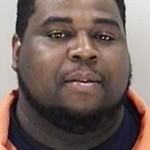 The victim was shot in the chest in the call center parking lot, which is near Augusta Mall. Co-workers of Ramos say he was a great supervisor at Teleperformance and had one son.
WGAC's Austin Rhodes has reported that the shooting was a "targeted hit," citing sources close to the investigation who say Ramos had dealings with the suspects. Authorities say two suspects likely fired the shots at Teleperformance with a third driving the getaway car.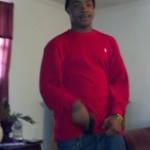 Why was he free? The fact that Gordon was free to participate in the murder is surprising since he was charged last year with possession of a pistol by someone under 18. He was 17 at the time. In February 2015, Judge Patricia Booker gave him 12 months of probation in that case. Yet, just two months later, he was AGAIN charged with gun possession as well as theft by taking, theft by receiving stolen property and marijuana possession. Judge Booker again slapped him on the wrist with more probation.
A report says Gordon's second arrest came after he stole a .38-caliber revolver from his grandmother. Deputies who took the grandmother's report said that Gordon was often seen by residents of Providence Place Apartments carrying guns, and worse, breaking into apartments there. Yet deputies said he "has not been caught because he always leaves before police can arrive," a sheriff's report said.
Gordon is proud of his criminal behavior. A public search shows Gordon has a Facebook page that shows him posing with a gun (right), flashing gang signs and displaying a supply of bullets.
The other murder suspect – Yarbary – was also free on probation despite multiple convictions.
Anyone with information is asked to contact the Investigative Division at 706-821-1020 during business hours or Dispatch 706-821-1080 after hours.  All calls can be held confidentially.