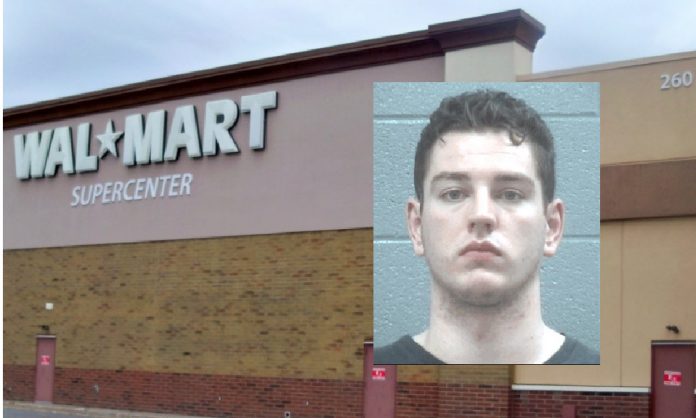 An Augusta man with pending charges for flashing people from his car was arrested again Sunday night for allegedly exposing himself to four employees of the Martinez Walmart.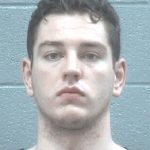 Michael Scott Stephens Jr., 24, of Crane Creek, Augusta, was charged with public indecency.
A 21-year-old Walmart associate said she was working in the pet section Sunday night when she was approached by Stephens.
"How are you?" Stephens said to her.
The woman turned her head and saw the suspect's penis was exposed outside of his sweatpants, according to a sheriff's report. Stephens then looked down at his penis and then made eye contact with her and "chuckled," the report says.
The woman left the pet section and alerted co-workers, who glanced at the same man from a distance and noticed he was still exposing himself.
The employees called the sheriff's office and Stephens was still in the store when deputies found him around 10 p.m. Sunday. He was then arrested but he bonded out quickly. Reached by phone Monday morning, he declined comment on the accusations.
Stephens is the same man connect to at least two parking-lot sex crimes last year in Columbia County. He allegedly exposed himself to a woman and her 4-year-old daughter at Lulu's Car Wash in Martinez. The woman said the man parked right beside her in an empty parking lot and began masturbating.
In the other arrest, Stephens is accused of masturbating while in his car outside the Grovetown Walmart at 7 p.m. on Saturday, June 16, according to sheriff's Maj. Steve Morris.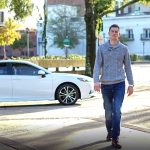 "A lady says she was returning to her vehicle when she noticed a white male sitting in a silver Ford sedan, rubbing his groin," Maj. Morris said. "She noticed more movement and the male had his penis out and was masturbating. She left the parking lot and called 911."
Both of those charges are pending. Stephens is show here from a photo he posted to his Facebook page.
The suspect is hard to miss. He stands 6'5″ tall and weighs 215 pounds. He was also investigated for an incident from April 2017. In that case, a woman reported seeing a man pleasuring himself at a gas station on Fury's Ferry Road. Investigators traced the vehicle to Stephen's father, who said his son had been using the vehicle. The father defended his son by saying he had Tourette syndrome that caused involuntary and uncontrollable movements, authorities said.
For more crime news, pick up the latest edition of The Jail Report. Here is the cover.