A registered sex offender with arrests from across the country has been busted for peeping and indecent exposure in the City of Aiken, according to jail records.
Aron Salmeri, 39, of Warrenville, was charged Friday with Peeping Tom and indecent exposure, according to jail records. The arrest was made by the Aiken Department of Public Safety. The Jail Report expects specific details of the alleged crime on Monday.
Just google his name, and you'll find out why he's a registered sex offender in Aiken County. Salmeri has a long history of sex crimes that stretch from California to Arkansas, and now into South Carolina.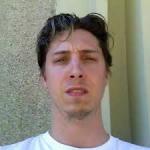 California news outlets in 2007 reported that "a man with a history of skulking in women's bathrooms" at a junior college and a high school was arrested for indecent exposure at his west Santa Rosa apartment. He was 26 at the time.
Police said Salmeri was seen by neighbors masturbating behind a screen door in full view of women and children in the apartment courtyard. At the time, he was on parole stemming from a 2005 incident in which he was chased from a girls' restroom in a high school gym after students notified school officials.  Salmeri later confessed he was the same man seen two weeks earlier loitering in the locker room wearing a G-string. On both occasions, he was trying to steal girls' underwear, authorities said.
Salmeri already had two previous convictions for loitering in women's bathrooms at Santa Rosa Junior College, when he was a student, authorities said. And Salmeri was caught peeping in a women's restroom on campus in 2001.
He served some prison time for the offenses but was not required to register as a sex offender until the 2007 charge.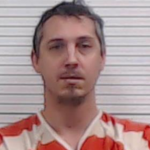 Salmeri had moved to Arkansas when he was arrested in October 2017. In that case, he was accused of looking at a woman under the stall of a fast-food restaurant's bathroom, according to news reports.
According to the Paragould Police Department, a 27-year-old Beech Grove woman told officers that she was using the bathroom at the McDonald's when she noticed men's boots in the next stall over. She saw a man on his hands and knees, looking under the stall wall at her.
In that case, Salmeri was charged with voyeurism, a misdemeanor.
Salmeri has been a registered sex offender in Aiken County for at least a full year. The ACSO website lists a home address on Glenwood Drive in Aiken. But the jail website lists him as a Warrenville resident.
For more crime news, pick up the latest edition of The Jail Report, sold in local gas stations. Here is the cover.