A convicted sex offender at Augusta State Medical Prison is facing more time after his arrest for raping another inmate in the gym bathroom, authorities said.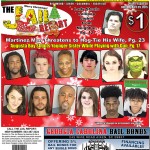 (For more crime news, pick up this week's Jail Report. It is sold in local stores.)
Isaac Reynolds, who is serving time for child molestation and aggravated sodomy, is accused of assaulting a 48-year-old man in the gym bathroom earlier this year and anally raping him, according to a warrant.
The arrest adds another stain on the prison, where an inmate died last year after being repeatedly stabbed by a fellow inmate. Tyrafred Amira Campbell was charged with murder in the death of Shannon Levi Grier.
And in 2011, inmate Inmate Antonio Wiley was found stabbed to death. Three inmates were charged with murder in that case.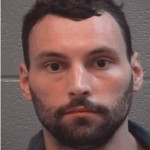 In the rape case, Reynolds, 28, was formally charged with aggravated sodomy for the prison rape last week in Columbia County since the prison is located in Grovetown. He was transferred to the Columbia County Detention Center on Dec. 15.
Reynolds has been in state prison since 2007 when he was 20 years old. He is serving a 25-year sentence for molesting a child in 2007 and a separate 20-year sentence for aggravated sodomy in 2006. Both of those crimes occurred in Floyd County, Georgia.
How common is prison rape? A U.S. Department of Justice report an estimated 4.0% of state and federal prison inmates and 3.2% of jail inmates in 2011-2012 reported experiencing one or more incidents of sexual victimization by another inmate or facility staff over a 12-month period.
In 2012, the U.S. Justice department issued nationally enforceable protocols to all correctional institutions to expand upon the provisions of the 2003 PREA ACT. The move is an effort to prevent, detect and respond to prison rape more effectively. The measure includes numerous provisions, such as barring juveniles from being housed with adult inmates, a ban on cross-gender pat-down searches, video monitoring and special attention to lesbian, gay, transgender or bisexual inmates vulnerable to abuse.