A deputy's body-cam video showing the arrest of an interracial Fort Gordon couple was one of two encounters included on Sheriff Richard Roundtree's latest show on YouTube.
The Richmond County Sheriff warned viewers about the graphic language shown in Thursday's episode of "Car One to Dispatch." He said he wanted people to see "all of the decisions a deputy has to make in the heat of the moment."
Sheriff Roundtree said he deleted some of the "racially-charged" comments in the video. But he said it was important for people to see the video "in light of the national narrative that is going on today." (See video below. Start at 10:32 for couple's arrest)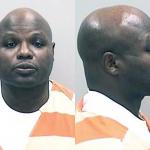 The arrests happened Dec. 26, 2020, at Finish Line Cafe at 3960 Wrightsboro Road. According to an arrest warrant, Deputy D. Wright was walking in the area at 1 a.m. when he observed Stephen Highsmith with a black Glock 19 9mm firearm.
In the video, the officer instructs Mr. Highsmith to drop it and place his hands on the vehicle. Mr. Highsmith's wife, Sherry Highsmith, positions herself between her husband and the officer and refuses the deputy's orders to move.
"Look, he's upset because his wife was just attacked," the wife explains.
Mr. Highsmith says, "I have a permit."
After the gun is placed on the trunk of a car, the deputy orders Mr. Highsmith to turn and face the vehicle. He does. But Mrs. Highsmith does not move.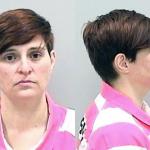 "Call whoever you got to call, but I'm not moving," she says. "You are a white f***ing cop and he is a black –," she says, as the deputy repeatedly orders her to move.
"F***ing shoot me," she says.
The deputy orders her to put her hands on the vehicle. She asks why, and Deputy Wright responds, "You just grabbed a gun and pointed it at me!"
When Mrs. Highsmith gestures at the gun next to her, Deputy Wright appears to make contact with her, telling her not to touch the weapon. She then shoves him.
According an arrest warrant for felony obstruction, Mrs. Highsmith pinned the deputy against a vehicle. "Upon her losing her balance and falling to the ground, (the officer) was able to gain control of her and made another unsuccessful attempt to place her in handcuffs," the warrant says.
Mrs. Highsmith was taken into custody after other officers arrived to help.
Her husband was charged with misdemeanor obstruction. A warrant says Mr. Highsmith reacted to his wife's arrest by aggressively advancing in the deputy's direction. The officer deployed his taser twice after Mr. Highsmith failed to step back.
"Said accused then made several attempts to walk in the direction of his firearm, to which (the officer) ordered him more than once to stay clear, to which he eventually complied," the warrant says.
Mr. Highsmith's obstruction charge remains pending.
Sheriff Roundtree's latest episode of "Car One to Dispatch" begins with a complaint about a man exposing himself inside a local restaurant. See the full episode here.