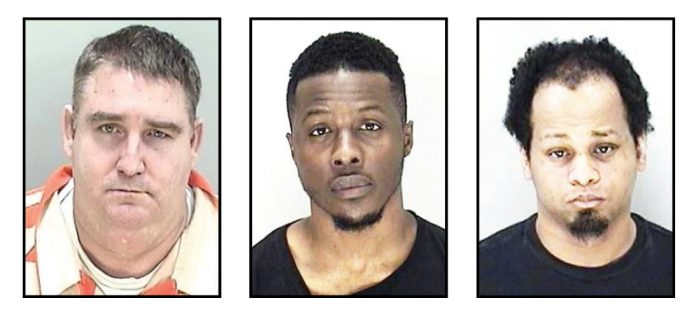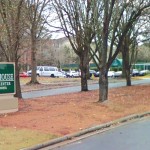 The admissions coordinator of Lighthouse Care Center was arrested last Wednesday for allegedly molesting a 14-year-old girl who was being treated there.
Timothy Carroll is the third staffer in the last year to face sex charges involving patients, according to an investigation by The Jail Report. One staffer was sent to prison last month for 10 years!
"Lighthouse obviously has a problem," said the adoptive father of the 14-year-old girl. "There is some oversight that isn't being done. … We are getting a lawyer, and there are going to be some people lose their jobs."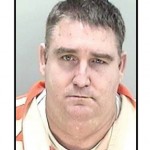 Carroll (right photo) allegedly touched the girl's inner thigh while she was in his office late on Aug. 21. He also gave her oral sex, too, a sheriff's report says. The girl claims Carroll took her into the conference room the next day and began to reach into her pants until they heard someone at the door.
"Carroll also took pictures of her and there is video evidence of the assault," a sheriff's report says.
The girl told another patient, and that patient reported the claims to Lighthouse staff.
Carroll has been charged with sexual assault and aggravated child molestation.
In the last year, two other staffers have been charged with having sexual relations with patients.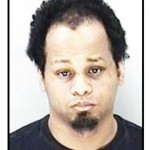 "The place is dangerous!" said the mother of a 15-year-old victim from an earlier case of former Lighthouse staffer Christopher Calhoun (right photo). In that case, a judge sentenced Calhoun last month to 10 years in prison and 20 years of probation for taking the teen girl to his home and having sex with her. Calhoun had met her at Lighthouse.
In the other case, authorities charged a Lighthouse employee in April with allowing a 16-year-old patient to give him oral sex. Charges of sexual assault and sodomy remain pending against 23-year-old Jacey Haskell of Hephzibah.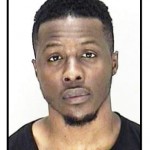 In Haskell's case, a risk manager at Lighthouse notified investigators in February that a 16-year-old girl had made the allegations against Haskell (right photo). A video camera confirmed the sex crime by the supervisor, which took place while other female patients were sleeping.
The newest arrest was not shocking for the Grovetown mother whose 15-year-old daughter was the victim in the Calhoun case.
"It doesn't surprise me. There are no repercussions," she said. "When I reported it, nothing was done. It's going to continue until someone is held accountable."
The Jail Report is not naming the victims' parents in order to protect their daughters identities.  But the Grovetown mom said she had information that there were other patients that Calhoun was involved with, underage girls the man met through Lighthouse.
The family heard about the allegations but only knew the man as "Mr. Chris." She says they warned Lighthouse officials. Yet, he continued to work there.
"Lighthouse, being mandated reporters, never contacted authorities. We had let them know before he ever touched my daughter," she said.
She said her daughter was at Lighthouse because of mental health issues due, in part, to a previous sexual assault. She has had a few suicide attempts as well.
She said Calhoun knew this sexual assault history and took advantage.
"Two weeks after we alerted them to him, he picked her up from school," she said.
Authorities said he drove the girl around several places on Washington Road and then took her to his house, where he had sex with her. The parents got suspicious when the father saw Calhoun dropping the teen off at school the same day. He was 13 years older than her!
The mother said she is now suing Lighthouse to get out of the bills incurred during their daughter's stay there.
"We are in debt for thousands. They are holding us to these bills when my daughter was subjected to this kind of behavior," she said. "We are trying to get out of the bills."
In addition to the sexual misconduct by staffers, the Grovetown mom says the young patients are also getting into fights while the facility doesn't have the staff to handle it.
"It's something that needs to be addressed," she said. "I know another family who took their child out of because of their frustration."
What should happen to the Lighthouse facility in Augusta?
"I think there should be a thorough investigation into their hiring practices, how they medicate the children, and definitely into how many people they have there in regards to children," she said. "When you are dealing with mentally ill children who are violent, you cannot be understaffed. I heard of children escaping the facility and nobody noticed until hours later. It is common to hear the alarm go off when they have a runner."
And while the Grovetown mom would love to see Lighthouse shut down, she wants children to have access to help. There is no other place, she said.
"I don't know what the kids in the area would do. I would really like to see it taken over and help children the way they should be," she said. "If they couldn't report inappropriate activity by their staff, I can't imagine what they are covering up in there."
In the Carroll case, the victim's adoptive father lives four and a half hours away from the Augusta facility. When his adopted daughter tried to commit suicide on July 4, she ended up back at Lighthouse.
Last week, he got the call from Lighthouse telling him about the arrest of the admissions director for sex acts involving his daughter. He drove there Saturday to talk to someone, but the representative didn't show up and he was forced to talk to someone by phone.
"I could have done that at my house," he said. "It was CYA (Cover Your Ass). They made a big deal about how they investigated this guy and did a background check and said no one could have known what he was going to do."
But the father has since heard about the other two cases, finding out about one case by using Google.
"You could have said that excuse for the first guy and maybe the second guy. But they can't make that excuse with the third one," he said. "Why wasn't there cameras in the two rooms he assaulted my daughter in? If I am the director, I am going to make sure it doesn't happen on my watch again. … Put some cameras in the room and it won't happen again."\
STATEMENT FROM LIGHTHOUSE CARE CENTER OF AUGUSTA:
 "Lighthouse Care Center of Augusta is committed to providing high quality care in a safe, therapeutic environment. The facility takes very seriously any allegation of misconduct on the part of any of its employees.
   "As soon as the event was reported, the employee in question was immediately placed on administrative leave without pay, and since then has been terminated. We are fully cooperating with the authorities in their investigation of this event and will continue to do so until its completion.
   "Patient confidentiality and privacy laws preclude the facility from providing details regarding the care and treatment of any specific patient.
   "Lighthouse Care Center of Augusta is a multi-discipline behavioral healthcare center that offers mental health services to the communities surrounding Augusta. We are focused on providing high quality treatment to patients with special, and sometimes complex, mental health needs."
– End of Story –
Reaction to the story? Email The Jail Report at [email protected] or call us at 803-487-3224.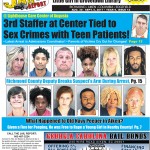 For more crime news, pick up this week's edition of The Jail Report.