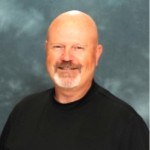 A teacher at Harlem High School wasn't laughing after a student spit in his water bottle during in-school suspension.
Teacher Stacey Wade (pictured) was supervising an ISS class last Tuesday when he left the classroom briefly to go to the restroom. When he returned, he sat down and drank from his water bottle, according to a sheriff's report.
A student then told the teacher that a classmate had spit in the water bottle while Wade was out of the room. Wade notified administrators and the juvenile was suspended.
Two days later, though, Wade decided that he wanted to prosecute the juvenile. So he called the sheriff's office.
A juvenile complaint form was completed, and a copy of the video from the classroom was taken for evidence.
Wade is head of the school's fine arts department and leads the band.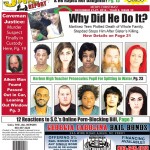 For more crime news, pick up this week's issue of The Jail Report, which includes new details on local killings in Columbia and Richmond counties.