A teenager tried to use his vehicle to kill himself last Monday and ended up wrecking into a young woman in the process at Washington Road and William Few Parkway in Evans, authorities said.
  (For more crime news ,pick up this week's Jail Report. Cover: http://bit.ly/1UBkXAe)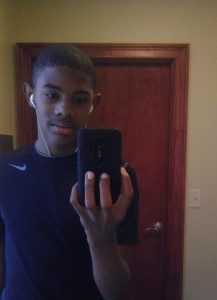 Deputies responded to a wreck at 1 a.m. Aug. 31 and found driver Brandon Dent, an 18-year-old who appeared to have self-inflicted cuts to his forearms.
A sheriff's report explains what the deputy confronted:
"Brandon stated he was sorry numerous times. Deputy Studer asked Brandon if he was suicidal and if that was the cause of the traffic collision? Brandon stated yes, and he was sorry."
The victim, 23-year-old Ashley Gilbert, told deputies that she was traveling west on Washington Road when she noticed the teen's car exit out of the entrance between CVS and McDonalds at a high rate of speed. She said the vehicle began to travel eastbound in the westbound lane towards her vehicle. At the intersection, she said she swerved left to avoid the vehicle, at which time the offender`s car turned toward her vehicle and collided with her passenger side.
Dent told deputies that he intentionally collided with Ashley`s vehicle in an attempt to kill himself.
Brandon was transported to GRU for a mental evaluation. Ashley had no visible injuries and refused medical attention.
Three days after the wreck, Dent was criminally charged with aggravated assault for the wreck.