Is another victim dead in Augusta because our justice system won't hold drug dealers and repeat offenders accountable with serious prison time?
It sure looks that way.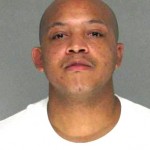 On Monday, Richmond County authorities announced the arrest of 31-year-old Rodney "Red" Ivey in the murder of 82-year-old Armand Peck.
The death was part of a Monday shooting spree in which Ivey allegedly shot up the Allen Homes Housing Area and the Cedar Grove Apartment Complex.
Details of the murder. At 1:42 p.m. Monday, authorities responded to the 3900 block of Lake Erie Dr for a vehicle fire. Officers checked the address where the  vehicle was registered and found the owner Peck dead from an apparent gunshot wound. Ivey was quickly  linked to the death and vehicle fire, authorities said.
Ivey was also linked with the two earlier shootings Monday at 526 Richmond Hill Road West and 1100 Peters Road. Authorities issued a wanted poster on Ivey and he was captured within hours.
The suspect now sits without bond in the Richmond County Jail on these charges: murder, arson, aggravated assault 2x, armed robbery, weapon possession x3, and possession of a firearm by convicted felon x3.
Who is Ivey? Let's just say that the sheriff's office is familiar with the man called "Red," and so are local prosecutors.
But despite a half-dozen arrests for drug possession and other offenses, judges kept giving him a break with short stints in jail and probation. In the most recent case from a year ago he was accused of driving drunk with a suspended license and cocaine in the vehicle.
Despite his record of previous drug offenses and probation, Judge James G; Blanchard Jr. gave him credit for 28 days in jail and set him free on more probation and some fines.
In 2011, Ivey was arrested for dealing marijuana, possessing cocaine and fighting cops. In that case, prosecutors dropped the obstruction charge and allowed him to plead down from dealing dope to possessing dope, a less serious charge. Judge Sheryl Jolly gave him credit for four months in jail awaiting trial and set him free on probation.
He also had arrests in the last five years for criminal trespassing, disorderly conduct, possession of meth with intent to distribute and more.
Note: If you have a photo of Armand Peck you would like to share, please text it to The Jail Report at 803-487-3224.