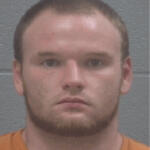 The Aiken County Sheriff's Office is seeking the community's assistance for any information that would lead to whereabouts of 26-year-old Jeremy Glenn Nobles of Warrenville.
Investigators obtained arrest warrants for Nobles, charging him with murder and weapon possession.
Nobles should be considered as armed and dangerous!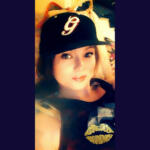 This investigation began on July 15 when deputies responded to shots fired at 426 Audubon Circle. Deputies found 28-year-old Rebekah Clark with an apparent gunshot wound.
Aiken County EMS took Clark to an area hospital for emergency treatment. It was later reported by the Coroner Ables, Aiken County Coroner's Office that doctors pronounced her deceased from her injuries.
From an ACSO press release: "We encourage anyone who has any information on the whereabouts of Nobles or tips that would support this investigation to contact the Aiken County Sheriff's Office at (803) 648- 6811. You can provide information anonymously through Midlands Crime Stoppers. Your tip could earn you a cash reward of up to $1,000 for information leading to the arrest of the person(s) responsible for any crime."
Phone tip-1-888-CRIME-SC (888-274-6372)
Web tip- www.midlandscrimestoppers.com and click Submit a Tip.
Mobile tip- Download the new P3 Tips app on your Apple or Android Device ACSO Mobile App-Downloaded from App Store or Google Play