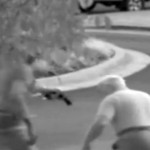 An Augusta teenager was arrested Wednesday night in the attempted robbery of an elderly man outside a church on Labor Day, authorities said.
The public helped identify 17-year-old Dwayne Holden as the suspect seen in the Monday morning video. The disturbing video was broadcast to the public for two days, showing the young robber waving the gun while the 73-year-old victim obeyed every command.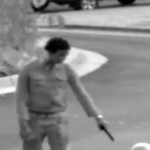 The teen got away with nothing since the man didn't have any cash. The victim said he was watching the sunrise as his wife prayed inside Adoration Chapel at 1210 Monte Sano Avenue.
Holden was featured just a few weeks ago in The Jail Report after his arrest Aug. 11 for shoplifting. The mugshot above is from that arrest.
The teen remains in the Richmond County Jail right now under no bond for criminal attempted felony.
For more crime news, pick up this week's edition of The Jail Report, sold in gas stations for $1.50.