There's probably a good reason that Gerald Waller is smiling in that mugshot.
   The waiter's alleged attempt to give himself a $9,600 tip on a customer's credit card at Texas Roadhouse is kind of comical.
   A manager at the Augusta restaurant on Sherwood Drive called the cops in October, saying that Waller had charged a credit card for $0.01 and added a tip of $9,600 for a total of $9,600.01.
   According to a sheriff's report, the night manager missed the transaction when it first happened on Sept. 15. It wasn't caught until Oct. 15 when the card's owner started to dispute the charge.
   From the sheriff's report: "It wasn't uncommon for Mr. Waller to get large tips. Waller frequently had boyfriends that would come in and leave $1,000 tips."
   After pocketing the four-figure tip, Waller didn't return to work. It took over a month to get him in custody, but the 27-year-old Augusta man was finally captured Nov. 24 and charged with felony theft by deception.
   On another note: The Jail Report has confirmed that Waller is a registered sex offender after being convicted in 2016 of criminal attempt to commit aggravated sodomy.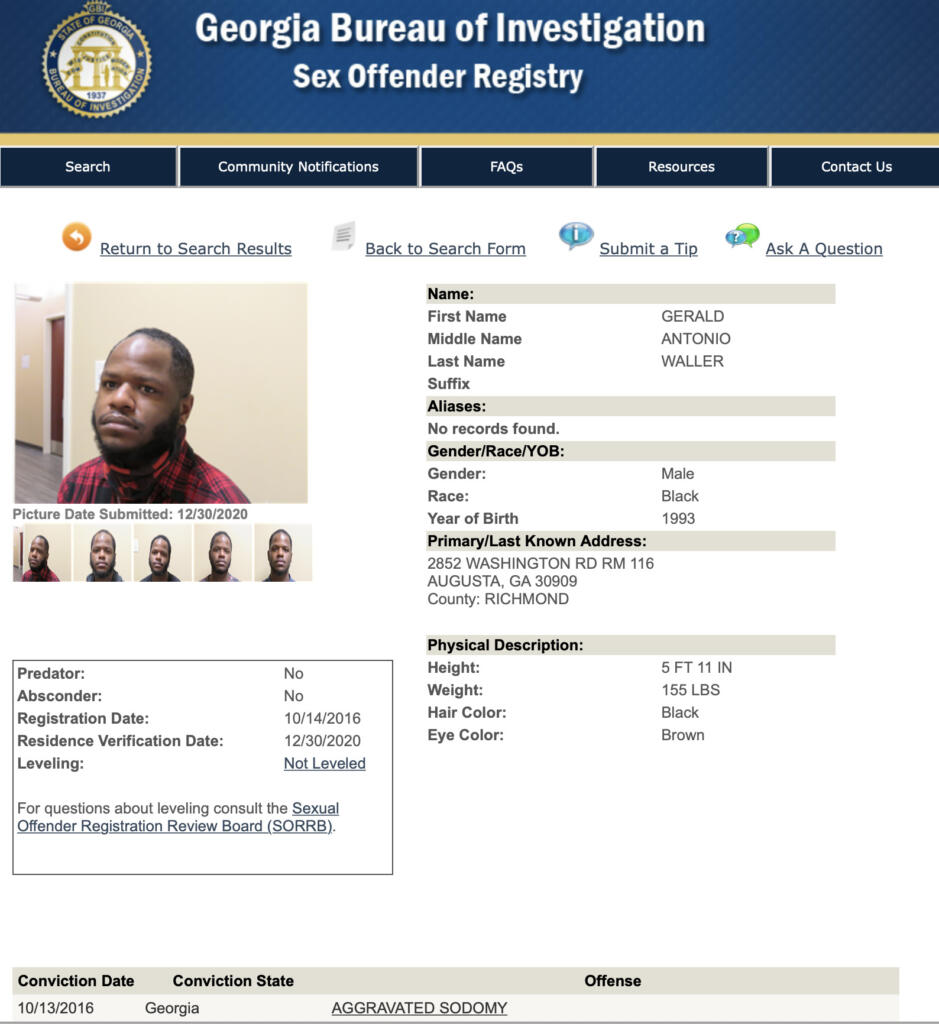 In that Richmond County case, Judge Daniel Craig gave Waller five years of probation under a First Offender Status after accepting a plea to a lesser charge. The original charge was aggravated sodomy.