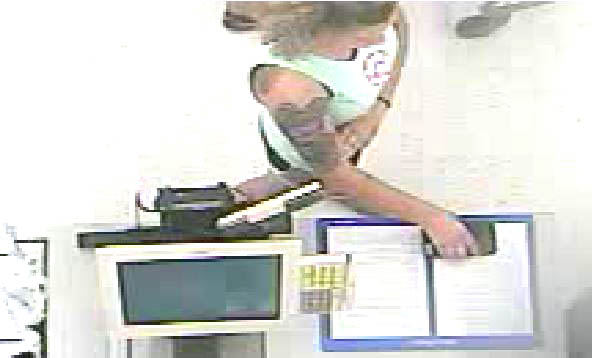 Columbia County authorities are trying to identify the tattooed woman who took off with a cell phone that someone left at the Bobby Jones Walmart.
Her face was blocked while exiting the store, but authorities hope you can identify her by looking at the picture of the tattooed man she is with and the top photo of her at the self checkout, where she grabbed the phone.
On July 11, the victim left her phone at a cash register after checking out. Within seconds, the suspect (with a right tattoo half sleeve) picks up the phone and exits the area. The female was wearing a green tank top with an anchor and was with a male wearing a blank tank top and red shorts. The male subject is heavily tattooed on both his right and left arms.
The subjects exited the store with an elderly female.
If you know who this is, please call 706-541-2800.
For more crime news, pick up this week's edition of The Jail Report, sold in local gas stations for $1.50.