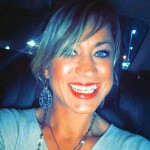 It's a sad story as witnessed by two photos. One is a happy woman in a Facebook photo. The other is a disheveled drug abuser in pink jail garb.
On Saturday morning, Richmond County deputies found this woman – Julia Golosky of Evans – passed out on Central Avenue in Augusta with ant bites all over her.
"She admitted she needed help for her heroin abuse," a sheriff's report says.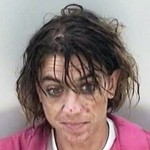 It was 8:23 a.m. when Deputy Justin Sharp responded to the street for a report of a suspicious person. The officer found the woman unconscious, lying on the ground next to a white 2012 Lexus.
"She was covered with ant bites and had a hard time speaking or standing," the report says.
Paramedics came and checked her out while the deputy interviewed her.
"At first she was unable to tell me why she was in front of this residence and what happened to her, besides that she had been passed out in the yard of this address all night," a report says. "She stated the vehicle belonged to her, which contained her belongings. On the driver's seat were two purses, one of which contained in plain sight, three syringes."
The syringes were for drug abuse, the deputy determined.
"She refused to have (paramedics) transport her for drug recovery help, stating she would seek help on her own at another time," the report says. "Golosky was then placed under arrest."
Golosky, 36, was charged with possession of drug-related objects and taken to jail.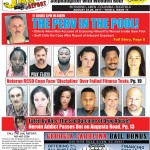 For more crime news, pick up this week's new edition of The Jail Report, sold in local gas stations for $1.50. To email us, send your message to publisher@thejailreport.com