Cops say he robbed people who thought they were meeting for a cell phone purchase.
Jacquez Theondre Bolden, 21, of Augusta, is wanted for several robberies that have occurred during prearranged cell phone purchases over the past couple weeks. A Wanted Poster says he is being sought for "robbery by sudden snatching."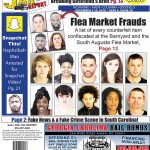 For more crime news, pick up this week's copy of The Jail Report, which includes the latest on the Flea Market busts in Augusta and a possible hate crime at Greenbrier High School.
Richmond County authorities are asking for your help in locating him. Please call Investigator Bert Gates, or any Violent Crimes Investigator at the Richmond County Sheriff's Office, at 706-821-1020 or 821-1080. All callers can remain anonymous.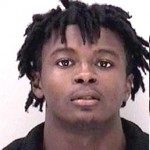 Bolden (shown at right in an earlier mugshot) has a history of local arrests in his young life.
He was arrested in 2014 for disrupting public schools, and was sentenced to 12 months in prison for that offense.
Bolden was also arrested for theft by receiving stolen property in 2015 and was granted three years of probation.
Here are more photos of Bolden form his Facebook page, which continued to show new material today.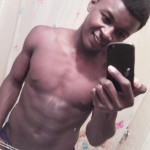 His Facebook profile says he went to T.W. Joey High School, but that he "Studied at Counting Money."