The Richmond County Coroner's Office is investigating a suspicious death at Meadowlark Park, just off Meadowbrook Drive in Augusta.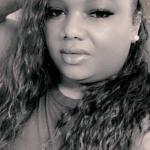 Antaun Benjamin Harris, 33, of Augusta, was found deceased at the park and was pronounced dead at 2:35 p.m. Saturday. An autopsy will be done on Monday.
According to friends, Harris identified as a female and was transgender. They sent the photo shown here.
Here is the sheriff's office press release:
"On October 3rd at 1:13 p.m., Richmond County deputies responded to the area of the 3600 block of Meadowlark Drive in reference to a deceased person. Deputies located a victim at the park. That individual has been declared deceased on the scene. The incident is being treated as a suspicious death at this time. … There is no other information available at this time."