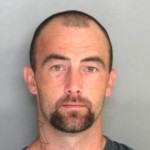 A Trenton man was found hanged in the Aiken County Jail on Tuesday night, authorities said.
Adam Crow, 36, was discovered hanged in his cell Tuesday night. He had been booked earlier in the day for DUI 3rd and various other charges after his arrest by the S.C. Highway Patrol. He is shown above from his Facebook page and at right from a mugshot.
The hanging death is being investigated by the Aiken County Coroner's Office and SLED. Mr. Crow was in the cell alone at the time of the incident.
In addition to DUI 3rd, he had been charged with disorderly conduct and no proof of insurance.
Here's an official statement from Capt. Nick Gallam, who oversees the jail:
"The Aiken County Sheriff's Office has called in South Carolina Law Enforcement Division and the Aiken County Coroner's Office to conduct an investigation into an inmate's death at the Aiken County Detention Center.  An inmate was found hanging in a cell in the intake area of the facility.  EMS was notified while deputies and onsite medical staff performed life saving measures until EMS arrived.  The inmate was pronounced deceased on scene at 9:43 pm.  As part of procedure, SLED has been called in to conduct an investigation."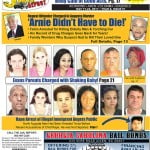 For more crime news, pick up today's new edition of The Jail Report.