A double murder has claimed the life of two local teenagers in Augusta.
The deadly shootings happened just after 5 p.m. Monday inside an apartment on the 2500 block of Cascade Drive.
Kameron Tucker, 19, of Hehzibah, and Kentevios Wageman, 17, of Augusta, were both pronounced dead less than an hour after they were shot.
No suspect information has been released by the sheriff's office, which said they were "in the early stages of the investigation."
The teens were being mourned with photos posted on Facebook by Takila Harris, who identified them by nicknames "Kam" and "Daddyman."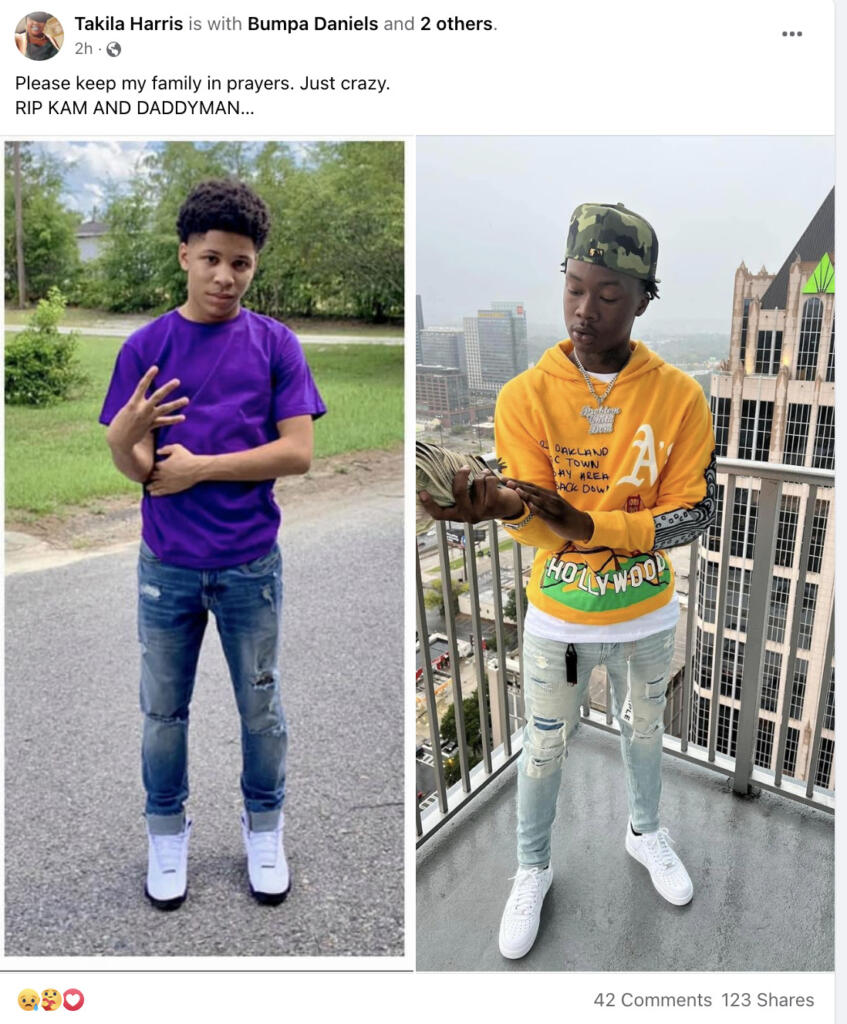 Witnesses said the shootings may have been retaliation for an earlier robbery, but that has not been confirmed. Neither victim lived at the address of the shooting, according to the coroner.