A video shared with The Jail Report appears to show that Augusta fathers Eynn Wilson and EJ Kirk drowned after one of them was pushed into Clarks Hill Lake on Sunday.
Wilson, 37, was apparently on a boat with his childhood friend, Edward "EJ" Kirk. Earlier reports suggested that Kirk fell into the water and Wilson went in after him. But the video clearly shows a woman pushing two people into the water before screams are heard that they can't swim.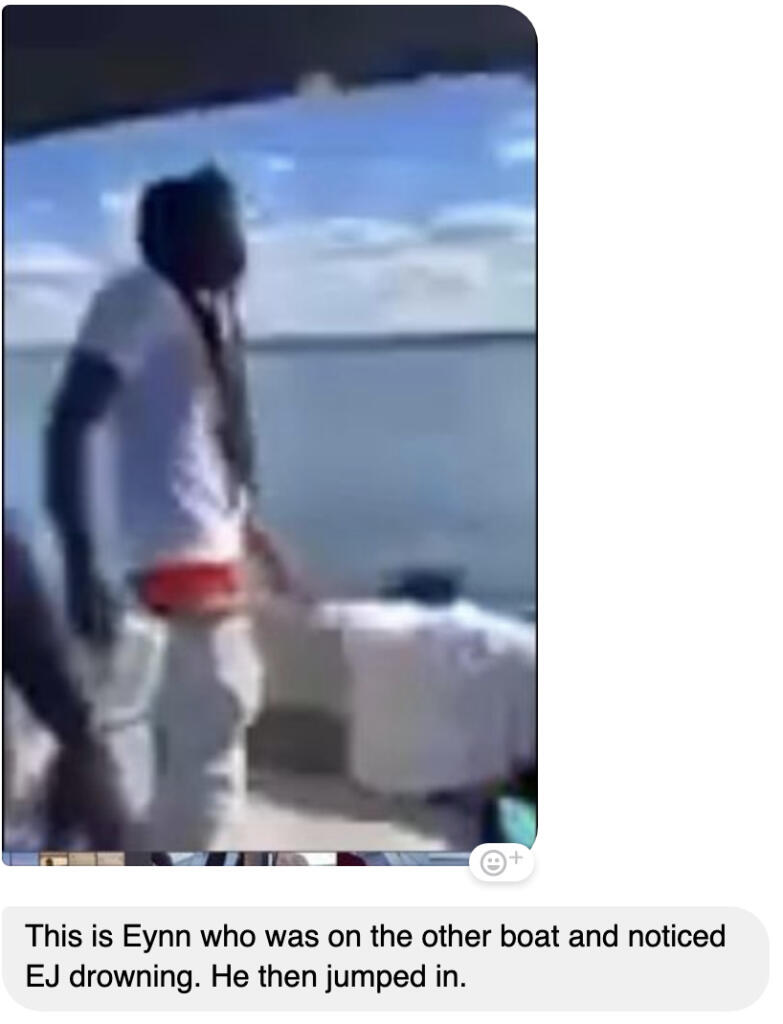 A witness says this: "In the clip, it is one of the victims (EJ) and another woman (who had the yellow vest around her neck but not secured). When they pushed him into the water she was right in front of him at the edge of the pontoon and they both went in together. She has braids in her hair. You can hear in the audio the guy says "EJ get her". What you don't see in this clip is when some of the people on the boat pull her back onto the boat as EJ drifts further away from the boat. The other victim Eynn who was on the other boat witnesses EJ struggling to stay afloat then jumps into the water to attempt to save him. There are multiple videos and you can see that Eynn was fully dressed."
According to media reports, officials with the Georgia Department of Natural Resources will begin searching again Tuesday morning for the men. The search has included drones as well as two Columbia County Fire and Dive Team boats as well as a Columbia County Sheriff's Office boat.
The men reportedly fell into the water near the Cherokee Boat Ramp, and the search has changed from a rescue to a recovery mission. Game Wardens said there were two boats in the water, but the two Augusta men came off the boat together.