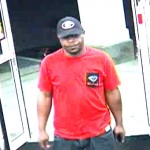 Authorities need your help to identify a suspect who used 27 counterfeit bills at the CVS Pharmacy in Martinez.
A manager said the man first came into the store last Monday and used a counterfeit $20 bill to buy a drink. Once the cashier accepted the bill, the same man then purchased two Netspend prepaid cards, one for $303.95 and the other for $205.95.
It was only later that the manager was counting the cash and noticed that two $20 bills felt different. She checked it with the counterfeit pen and it showed they were counterfeit. She checked another register and found another bill and then eventually came across 24 more counterfeit bills.
It's unclear why the cashier who took the suspect's money didn't use the counterfeit pen to check the bills.
If you know who this suspect is, please call the Columbia County Sheriff's Office at 706-541-2800.