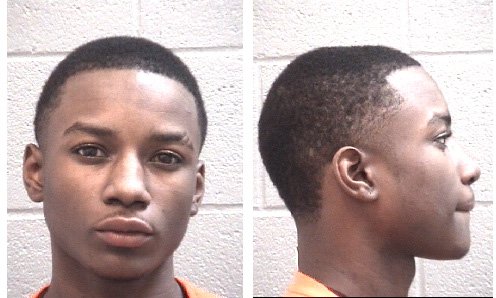 This man is being sought for a weekend home invasion in Martinez and the armed robbery of two victims inside the residence.
Juwuan Keonta Walton, 18, allegedly entered the home at 5:30 pm. Sunday on Shadowmoor Drive, robbed two people inside and pistol-whipped one of them.
He is wanted for home invasion in the first degree.
"His current whereabouts are unknown at this time and he does not have a vehicle," a press release says. "His last address was 307 Indian Trail Court in Richmond County."
A sheriff's report says he hit a 20-year-old man in the head with a gun, causing significant swelling behind the victim's ear. The assault victim was visiting the home at the time.
The suspect robbed the assault victim of his wallet, cash and car keys. He then ordered a 21-year-old man who lived there to unlock a a box beside his bed that contained $100 in cash. There were also other people in the residence at the time.
Because of the smell of marijuana in the home, narcotics investigators were called and all five people in the home at the time were arrested for marijuana possession. The report says the victims may have known the suspect.
Know where he is? Please call the sheriff's office at 706-541-2800.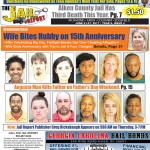 For more crime news, pick up this week's edition of The Jail Report, sold in local gas stations for $1.50.