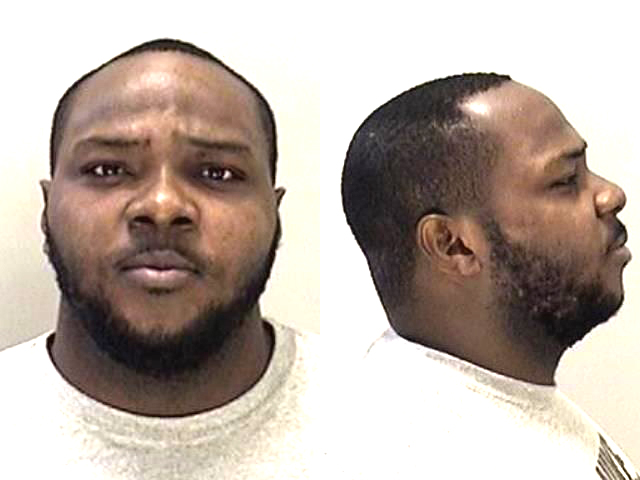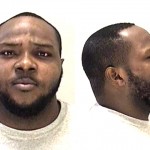 The man identified as the killer in a Burke County double murder has been identified.
Quame Lamar Collins is being sought in Monday's double slaying on River Road that took the lives of 64-year-old Eddie Lewis Grubbs and 65-year-old Marshall Jordan Jr.
Authorities say 65-year-old Walter Smith was also struck in the leg in the shooting.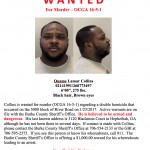 Active warrants are on file with the Burke County Sheriff's Office. Collins is believed to be armed and dangerous.
No word on a second suspect seen at the home with Collins.
Collins last known address is 3120 Blackmon Court in Hephzibah, GA although he has not been there in several days. If contact is made with Collins, please contact the Burke County Sheriff's Office at 706-554-2133 or the GBI at 706-595-2575.
If you see this person or know his whereabouts, call 911. The Burke County Sheriff's Office is offering a $1,000.00 reward for his whereabouts leading to an arrest.
A source with information on what happened with the murder have this account:
A family member to Grubbs way down the line brought the two guys there a month ago. They called him "Unk," as in "Uncle." That is what everyone called him who knew him. Grubbs didn't know a stranger.
The two guys knocked on the door, Grubb's long time girlfriend of more than 14 years let them in because she recognized the two guys from coming to visit him.
As soon as they walked in, they asked where "Unk" was and she told them back there in the man cave playing dominos.
"It was nothing out of the ordinary for people to come by and play cards or dominos with the old guys playing," our source said. "That was their livelihood. But this time, right after they walked back there, his girlfriend just heard shots and ran out the front door and hid in the woods behind the shed until she heard their car leave."
Once they left, she walked in the house and that is where she found Jordan already dead, Walt on his phone with 911 and they had him on hold, and Grubbs still in his seat. He could still talk, and he said, "I've been shot, but I'm okay."
He lasted 20 minutes before taking his last breath gasping for air. The two guys were in a black Dodge Journey they said which was parked up the driveway.
"They did not have to kill them," our source says. "They wouldn't have put up a fight. The boys had the older men's pants pockets hanging out of their pants because they needed money that bad to kill the elderly and disabled who wouldn't hurt a soul and would help anyone out. These are sick monsters."